Ten years ago, neither Noel or I could imagine the path we are on today. We were both working and living in an entirely different world – the one most of us are familiar with and herded towards since childhood – a university degree, a stable career in tech and marketing, a comfortable suburban home, enjoying all the conveniences like endless entertainment, cheap products, and innovations.
Our backgrounds have nothing to do with homesteading or even rural living. But it felt like we were guided here by an invisible hand.
It was through a series of subtle signs, like a recommended book, a thought-provoking conversation, or a profound moment in nature, that we began to question the life we were living and looked for other ways to make deeper meaning and connection.
The more we questioned, the more disillusioned we became. Until, it was impossible to ignore the truth. We were living in the very dystopian future books are made of. As unwitting participants of our culture, we were actively helping to erase humankind's indigenous memories, destroy all forms life at breakneck speed, and feed an insatiable hunger to mine and extract natural resources, all the while failing to see that much of what we consume actually harms us instead of nourishes us.
As we kill nature, we are killing ourselves, and God incarnate as the world as well.

Masanobu Fukuoka
It took a lot of heartache and grief, then courage, then several more years of learning from mentors, and much hard work to detach ourselves from the world of comfort and conveniences and acquire the needed skills to start our own homestead. It's not an easy path by any means, and there are not only practical obstacles like money, but also the powerful pull of the culture that we are still a part of.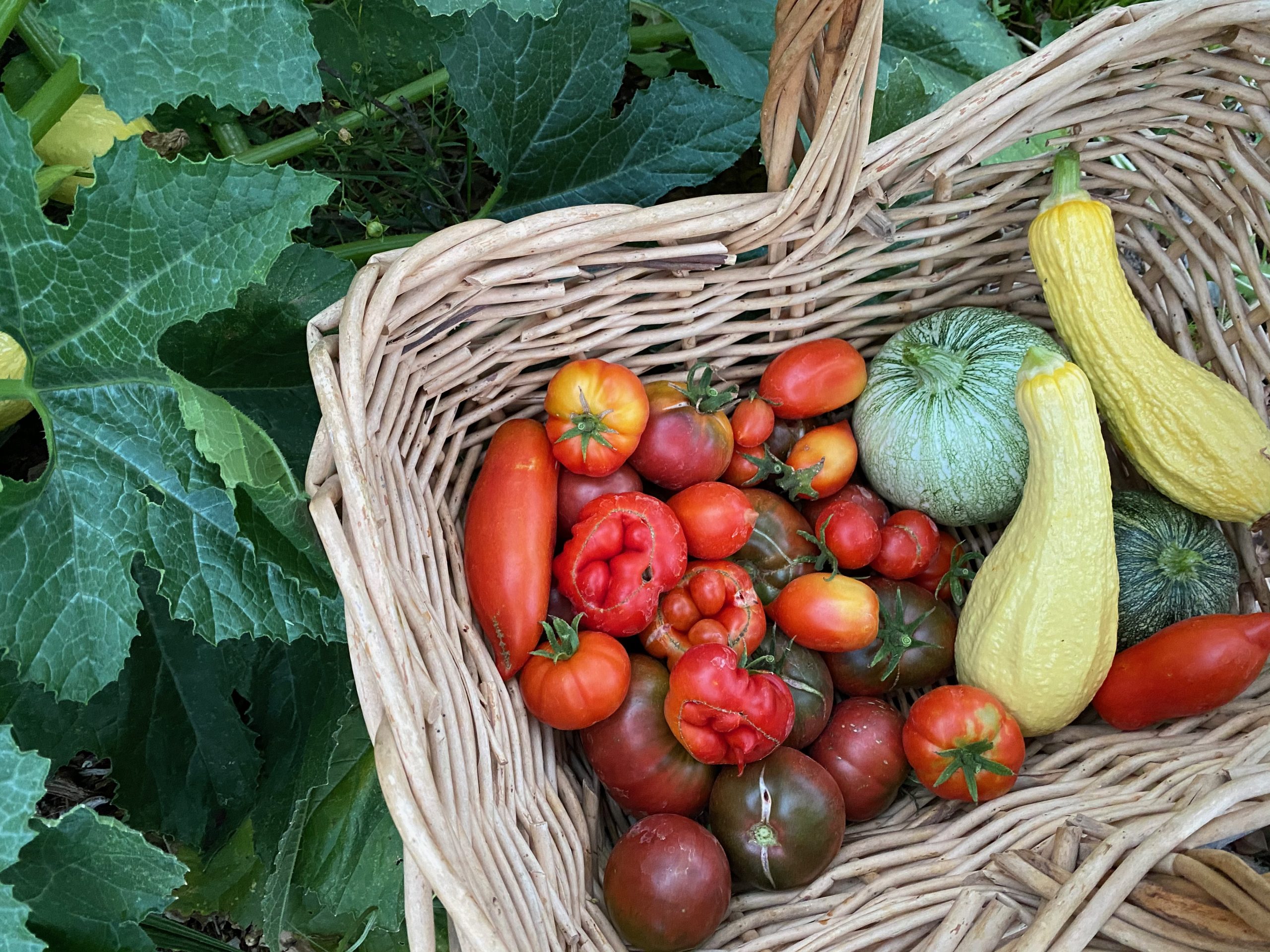 We homestead not because we think it's going to change the world or make us more resilient (even though it does and we are), but because this way of life teaches us lessons our modern culture does not:
how to be deeply nourished, connected, and whole
how to live vibrantly and fully
how to cultivate and share abundance
how to be present and in a state of awe and gratitude for the earth's gifts
Through homesteading, the seemingly ordinary, every day food like corn, opens an entirely new world to us – the sheer diversity of types, colors (not just white or yellow, but green, blue, red, black, purple, even rainbow), flavors, adaptions, medicinal uses and crafts; then there's the history of people cultivating the original grass into its present form as food and so much more…how can we not pause in total awe of how little we know and how much is in one kernel?
We can't help but wonder – what if everyone could see this? What if you could feel as we do?
Through Homestead Culture, we share some of these a-ha moments as well as the practical challenges we face and the solutions we found. Our teaching approach is about making homesteading both inspiring and accessible.
Over time, we learned a wide varieties of skills – starting a garden; growing food, flowers, herbs, and trees; saving seeds; permaculture design; food preservation; soil fertility; ecoforestry; wildcrafting; gleaning; herbalism; beer/wine making; cheesemaking; animal husbandry; mushroom growing; natural dyeing; seasonal cooking and much more. And though the list may seem overwhelming, each new homesteading skill is not a line in a resume, but a life skill, a way to understand our role in the overall ecosystem and how we are intricately a part of life's brilliant design.
The ultimate goal of farming is not the growing of crops, but the cultivation and perfection of human beings.

Masanobu Fukuoka
When I acknowledge and search for and find and love my rootedness in the earth, and accept my dependency on the earth, and accept that I'm not an independent spiritual being but that my spiritual being grows out of a complex and exquisite biology — then I become an ordinary miraculous butterfly-like creature.

John Seed in an interview with Ram Dass
We are honored to walk with you on this journey of coming into more awareness of our interdependence, of shifting our cultural myths, and of co-creating real community and a vibrant, nourishing culture that we can feel proud to pass on to future generations.
We bow in deep gratitude to our friends & mentors who shared their experience and wisdom, and guided us on our journey to where we are today. We aspire to honor your teachings through our work.
We thank Gloria & Marc of Terraflora Permaculture Learning Center; Jim Nelson, Towhee Nelson, and Betsy Garties of Camp Joy Gardens; Asia Suler of One Willow Apothecaries; Don Tipping of Siskiyou Seeds; Stacey Denton of Flora Farm; Chris Homanics of Head, Hands, Heart; Thom and Torie Foote of Footehills Farm; Gloria Broming, Anna Maria Desipris and Sarah Rosenberger of Mission Viejo Agrihood Farms; Josh Robinson of San Diego Sustainable Living Institute; Fran Cannon of Trumpkinland; Matt VanBoven of Feral Farm; Mokey Skinner of Coffee Creek Community Farm; Diane Kennedy of Finch Frolic Garden.